The Regina Hotel Association and stayinregina.com is the preferred hotel booking site of the 2016 Canadian Masters Rowing Championships.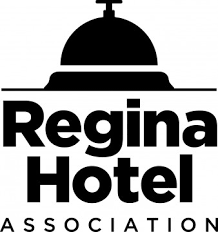 CMC 2016 has rooms set aside for the regatta at these two locations. Book early to ensure reservation:
Delta Regina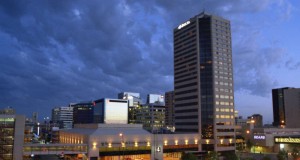 Delta Regina
Room Rate: $135.00 CAN/night
Address: 1919 Saskatchewan Drive, Regina, SK S4P 4H2
Phone: 1.306.525.5255
Located next to Casino/Cornwall Shopping Mall – 2.7 km from regatta site
Delta Regina is located in the heart of downtown Regina with a skywalk connection to Casino Regina and the Cornwall Shopping Centre, the largest shopping mall in Southern Saskatchewan.
Hotel amenities include:
Three-story waterslide, swimming pool, children's splash pool, and a whirlpool
Guests have access to the on-site fitness centre
Complementary High Speed internet access
Damara Day Spa is located in the hotels main lobby
Indigo Dining Room and Urban Bean coffee shop is open daily
An enclosed walkway gives full entrance to the adjacent covered parkade.  On-site parking fee: $17.00 CAN/day
Omega Lounge is open daily, for fine wines and beverages
Booking Details:
Reservations are currently being accepted
Cut Off Deadline for CMC 2016 Regatta Pricing: Wednesday, June 22, 2016
To book your rooms please go to: https://www.deltahotels.com/Groups/Delta-Regina-Groups/Cdn-Master-Rowing-Championships-2016
Directions from the airport: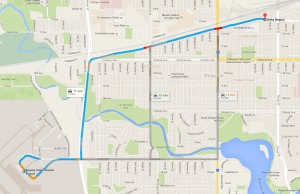 Wingate by Wyndham Regina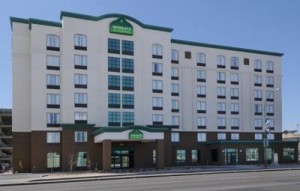 Room Rate: $129.00 CAN/night
Address: 1700 Broad Street, Regina, SK, S4P 1X4
Phone: 1.800.228.1000
Located near Casino/Cornwall Shopping Mall – 2.5 km from regatta site
Get the most out of your stay in Regina at one of downtown's newest hotels.  Wingate by Wyndham's 118 chic, oversized rooms are within walking distance of downtown's shopping and attractions.  After a long day of competition, stay connected with complimentary Wi-Fi and a comfortable in room workstation or relax on deluxe bedding piled high with pillows.
Hotel Amenities include:
Complimentary hot continental breakfast
Complimentary wired and Wi-Fi internet
24-hour business centre
Fitness area
In-room mini-fridge, microwave, safe & 32" flat-screen TV
Hotel market located in lobby for snacks and other sundry items
Parking $11.00 per night
Booking Details:
Reservations are currently being accepted
Cut Off Deadline for CMC 2016 Regatta Pricing: Wednesday, June 22, 2016
To book your rooms please go to:
http://www.wingatehotels.com/hotels/saskatchewan/regina/wingate-by-wyndham-regina/hotel-overview?propId=WG11021&rate_code=LKGR
OR call 1.800.228.1000 (toll-free) and inform reservations that you are booking for the Regina Rowing Club's Canadian Masters Championships, booking code: CGCMC7
Directions from airport: